A huge congratulations is in order for CV Life's own Mana Spa which has been crowned Spa of the Year at the English Hair & Beauty Awards 2023 on Sunday, 26 March at Colwick Hall Hotel in Nottingham.
The team at Mana were recognised for their exceptional skills, expertise, and creativity. It's not the first time this year the team has been acknowledged with industry accolades.
Earlier in the year, the spa received a five 'bubble' rating from one of the beauty industry's leading reviewers, Good Spa Guide, who send covert 'spa spies' to assess a venue's cleanliness and tidiness, customer service, standard of facilities and treatments.
The win this weekend tops off a whirlwind year for Mana Spa which has also seen staff achieve qualifications to be able to provide oncology treatments to people living with cancer.
I caught up with spa manager Rachel Brooks this week to discuss the win.
Rachel said: "It was an incredible moment when Mana Spa was announced as the winner. For us to be up against many well known spas within the industry and even to make it into the final 10 in England was a huge achievement in itself, so when they announced Mana as the winners we were just ecstatic.
"The English Hair & Beauty Awards recognize those within the industry for their exceptional skills, expertise, and creativity within the category that you are nominated for.
"It is a significant achievement just to be nominated for this award as it acknowledges the hard work and high standards for those within the industry and also sets a benchmark for others to follow."
Going into why she thinks they proved successful, Rachel added: "Mana Spa is a secret paradise within a busy city centre location. We offer a wide range of treatments which are inclusive of all clients, such as those who are pregnant, undergoing treatment for cancer, or those with a disability or medical condition.
"Being able to offer oncology treatments sets us aside in the industry and we really hope that by being able to offer these treatments means we can help make a difference to the lives of those who really need it.
"Mana Spa's facilities are high end and everything is finished to a fine detail. Our client journey is at the forefront of everything we do and our team's focus is to ensure that the customer has an incredible experience with us from the moment they step through the doors."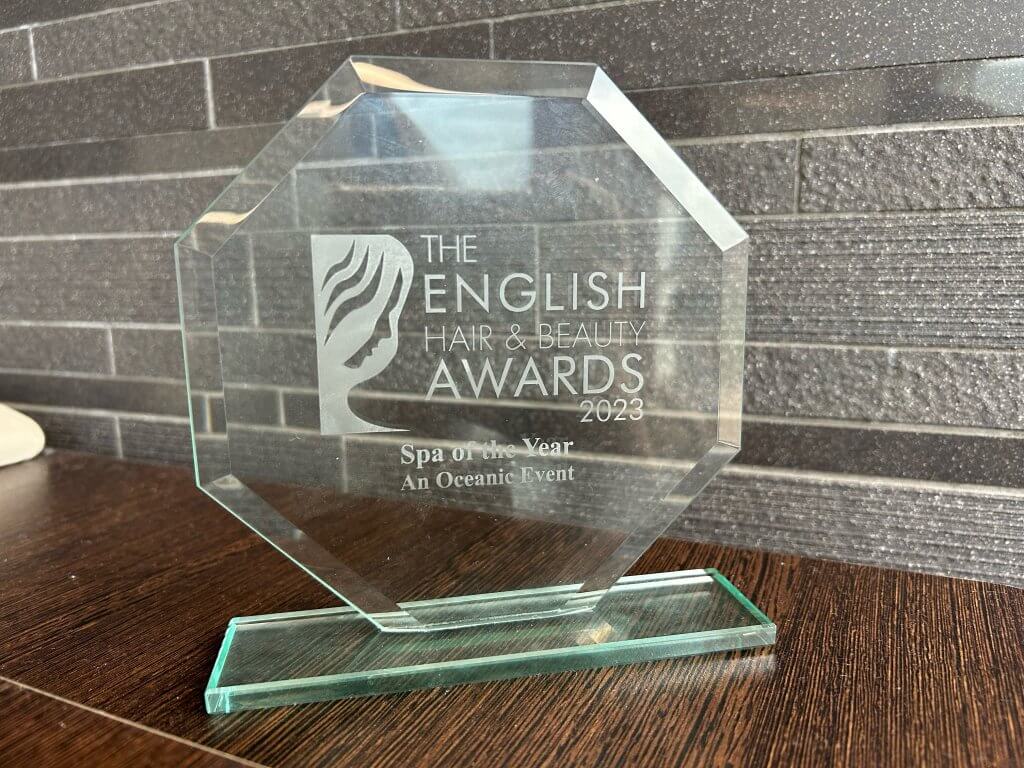 Discussing the role her staff has played in recent successes, Rachel continued: "I have an incredible team. Coming out of Covid has given us some challenges to face with regards to being a close contact service within the industry, and each member of staff has taken it their stride and worked hard to get us through the other side.
"They have not only been a huge support network to me, but also continued to provide the highest standard of treatments and services to our customers to ensure that they have the best experience with us.
"This award would absolutely not be possible if it wasn't for the dedication of each and every one of them that has contributed towards making Mana a huge success.
"I would also like to thank the public for nominating us, and also our customers who continued to vote for us throughout the voting period.
"If you haven't been to Mana Spa yet, I would highly recommend booking one of our spa days for the ultimate relaxation experience – you won't regret it!"
A Spokesperson for The English Hair and Beauty Awards 2023 said: "It has been an unforgettable night, filled with incredible food, entertainment, vibrant energy, and passionate conversations.
"Winning an award in this prestigious competition is a significant achievement, as it acknowledges the talent and hard work of hair and beauty professionals and sets a benchmark for others to follow. The winners of these awards represent the highest standards of quality and service in the English hair and beauty industry.
"We have celebrated the finest professionals and businesses in England, recognising the creativity, innovation, and exceptional service that have become synonymous with this beloved industry. Congratulations to all the winners and nominees, and thank you to everyone who participated and supported this event."
Find out more about Mana Spa here.